In the loving memory of my friend Elmar Thome, who waited all he could; and my dear father who could not.
So short an existence, this lapse we have to do something, to be someone, to engrave our print during the infinite journey of our home through the cosmos; endless movement in which we so shortly are.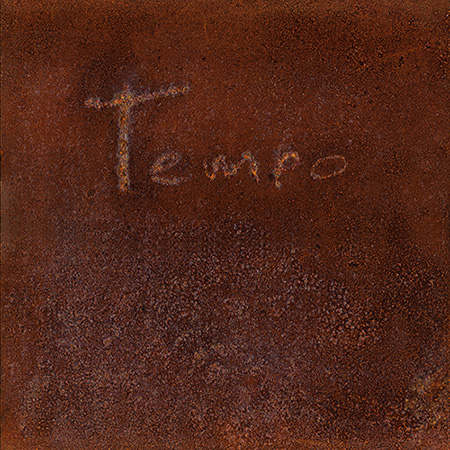 Each click of a watch will never come back. In the precision of a second, almost two people die and a bit more than four born, increasing the earth populating in 2.44 new individuals per second. 0.1 HIV new infections, 0.42 Hectares of forest are lost. 967 barrels of oil are pumped. 1.14 cars and 2.66 new computers are produced... incredibly contrasting with the rhythm of all other times.
Our planet was formed from the disc of gas and dust that surrounded the recently created sun 4600 crones ago. Since the first primitive organisms started to inhabit the oceans and the photosynthesis process began to fill the atmosphere with oxygen, creating the oxidising environment in which we live today, it took more than 4000 crones for the arrival of the first hominids. Our civilisation is less than three crones old. It's easier to start to say three million years. Three million years of prehistory and some five thousand years of history. Such a slow process... in which the vast majority of individuals had just disappeared like if they had never existed.
At each second innumerable dreams are being lived. So many new expectations, so many frustrations, so many starts and endings, with something in between that we call existence. Life can be, at the same time, extraordinary and senseless. Living the best we can is the grand sense to be here, believing that at each of these clicks we can be better in some aspects, not in all, but in some... even knowing that most of us are going to be forgotten someday. However, we are 2.44 more each second, at each click... and my heart beats once. Once more... and at the same time once less. I don't know... I have more and more questions each second.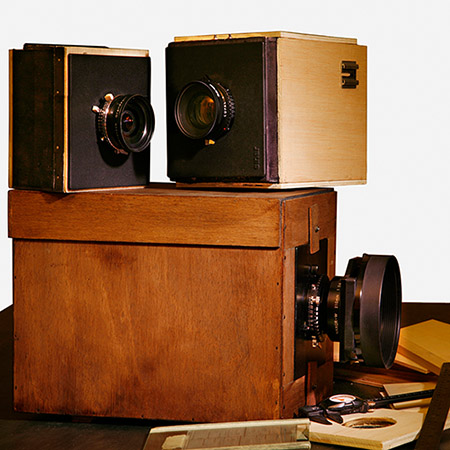 The idea of building cameras with only one plate of film, with no viewfinder, focused for a particular distance and, furthermore, processing this unique plate only when the situation is already irreversible, can sound challenging, but challenging is not the point. Tempo, is a reflection about how fragile and irreversible everything is.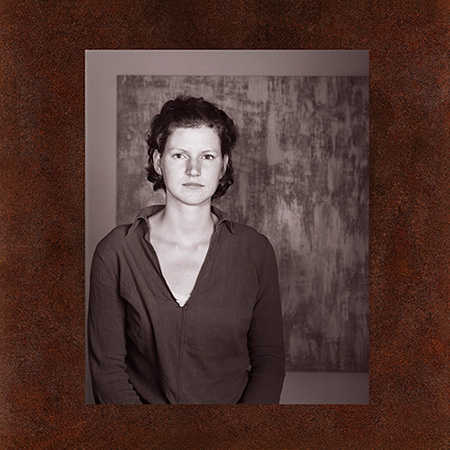 The learning
Anja Gödicke, my assistant on her last day in my studio. One large format negative plate exposed 27 June 2006 and processed the day after, when she was already on her flight back to Berlin and later to her long trip through Africa.
Silver gelatin on cotton paper and oxidised iron. 50 x 50 cm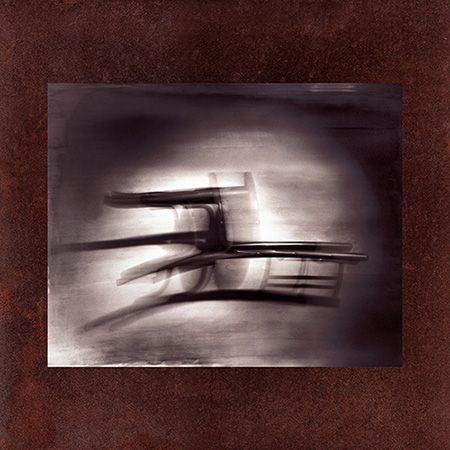 The suicide
Silver gelatin on cotton paper and oxidised iron. 50 x 50 cm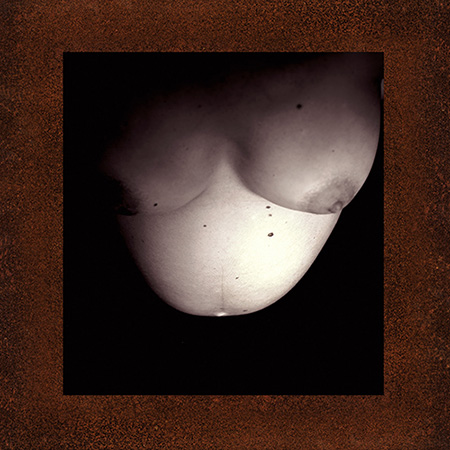 The pregnancy. Laia, 30 weeks
Silver gelatin on cotton paper and oxidised iron. 50 x 50 cm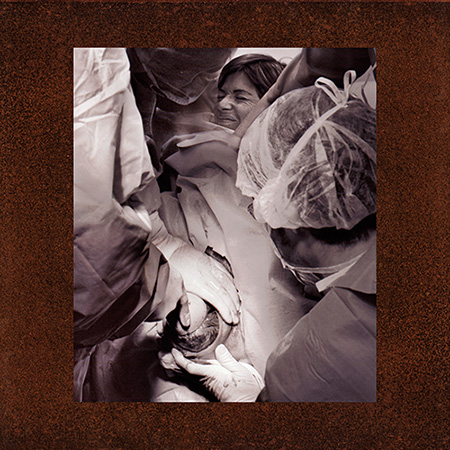 The delivery. Laia, 41 weeks
Silver gelatin on cotton paper and oxidised iron. 50 x 50 cm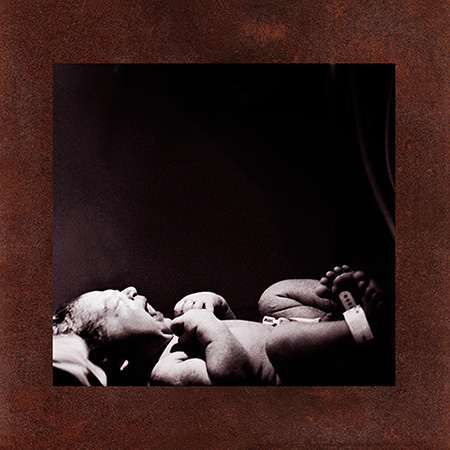 The start . Roger, 90 seconds
Silver gelatin on cotton paper and oxidised iron. 50 x 50 cm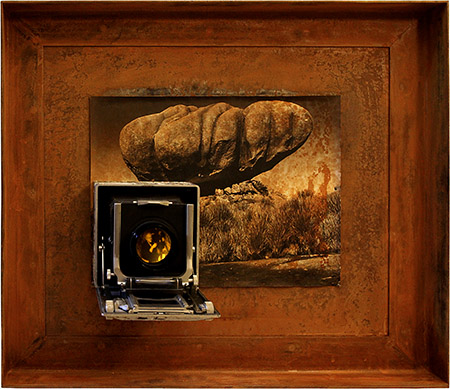 The old age. Dear Paul Spieler and his so desired paradise
Silver gelatin on barit paper and Paul's camera on oxidised iron. 58 x 68 x 24 cm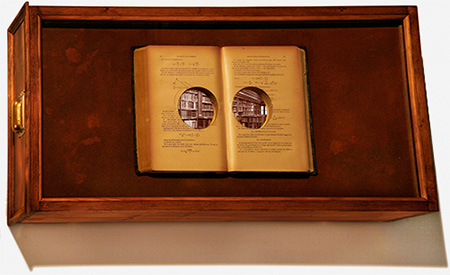 The knowledge
Silver gelatin on cotton paper, oxidised iron plate, book and leds in wooden drawer.
35 x 70 x 15 cm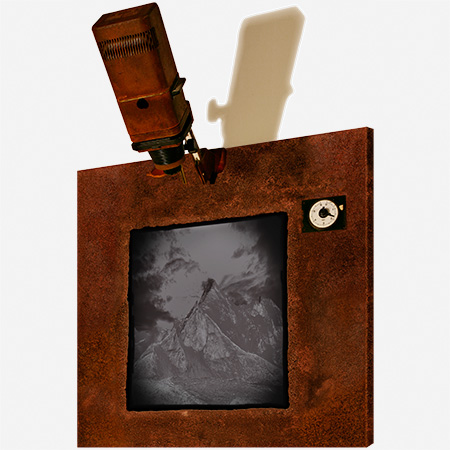 The dreaming
I was young, dreaming about knowing places, about having my own darkroom, saving for an enlarger. Now I can find one in the rubbish around the corner. I can buy, for only 10 Euros in Los Encantes market, a camera like the one my grandmother gave me when I was 15.
Black and white negative projected by a rusted enlarger, mechanical timer, and oxidised iron. 110 x 100 x 80 cm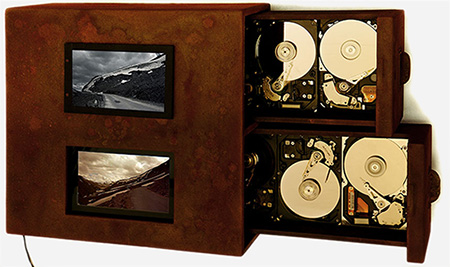 Reminiscences
Black and white photo album, digitalized color slides on TFT screen, hard disks and electronics in an oxidised drawer. 38 x 70 x 26 cm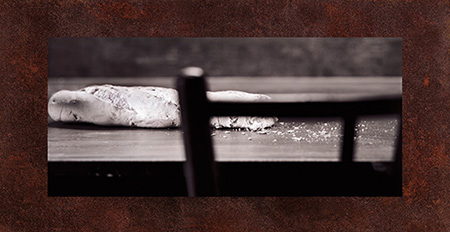 The feed
Silver gelatin on cotton paper and oxidised iron. 30 x 50 cm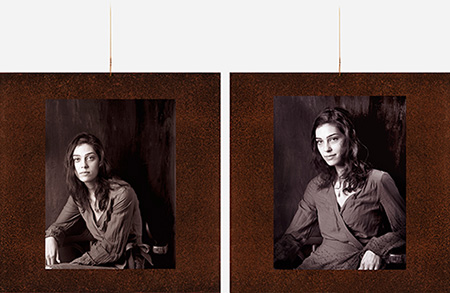 The illness. Jennifer. Diagnostic with Multiple Sclerosis at the age of 18.
Two Silver gelatin on cotton paper mounted on each side of an oxidised iron plate hanging by gold wire. 150 x 50 cm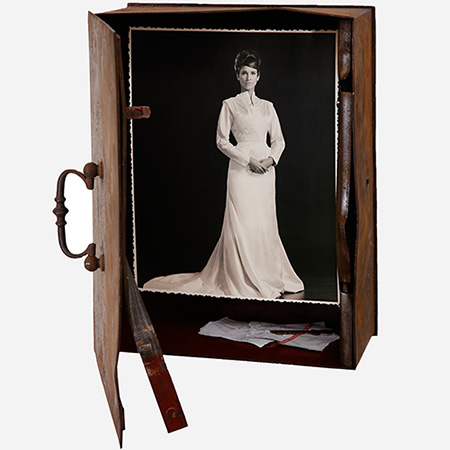 The death.
Silver gelatin print in an oxidised iron safe. 18 x 23 x 30 cm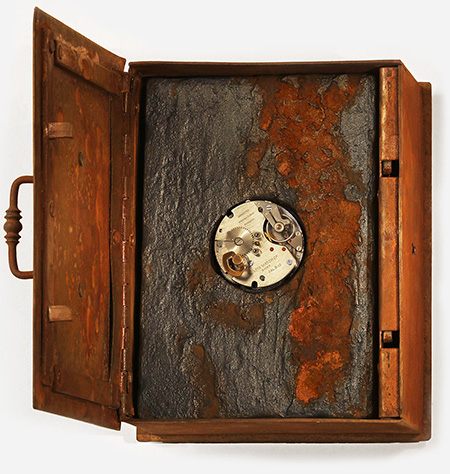 Time
Clock and iron in oxidized iron safe 17 x 21 x 25 cm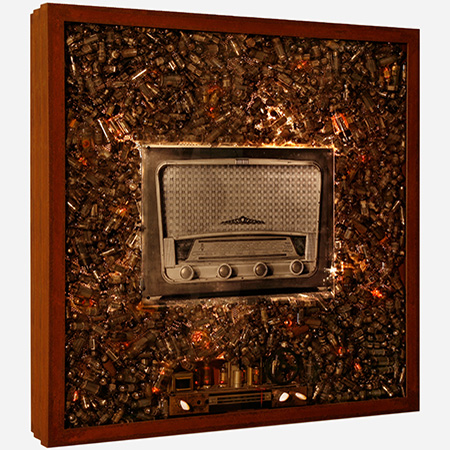 The obsolescence
Silver gelatin on transparent acrylic plate, 1169 valves, bulbs, and electronics in an oxidized iron box. 104,5 x 104,5 x 11,5 cm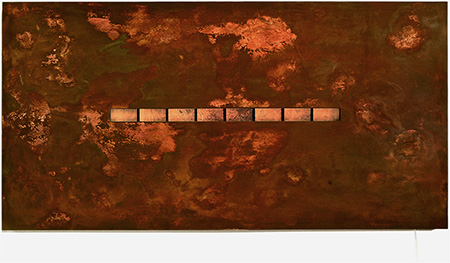 The oxidation. Observing
Controlled oxidation on iron and black & white film sulphur toned in light box. 100 x 195 x 5 cm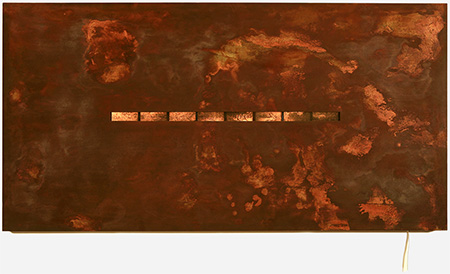 The oxidation. Missing
Controlled oxidation on iron and black & white film sulphur toned in light box. 100 x 195 x 5 cm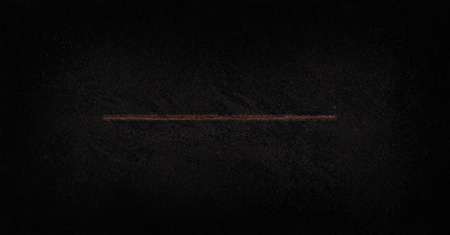 The oxidation. Remembering
Controlled oxidation on iron. 100 x 195 x 5 cm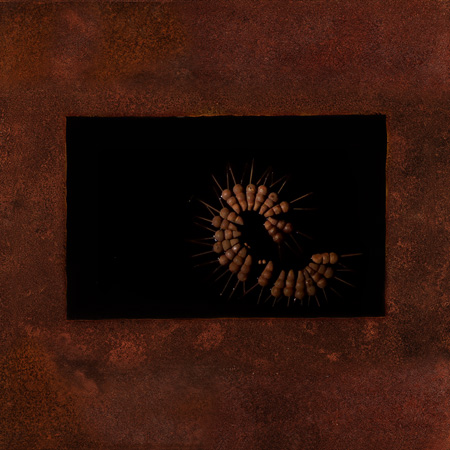 The Primordial soup
3 minute video, screen and oxidised iron plate 50 x 50 cm